Media
Air Sterilizer Device to cut off the virus transmission in the lift cabin
Date : 2020-04-26 Click : 962
Currently, most of the elevators in use don't have the automatic disinfection function, they all manually use disinfectant, which costs a lot of manpower and material resources, and even wore, the disinfectant may also damage the lift equipment. There are also lifts installed with ultraviolet disinfection facilities, but the ultraviolet has some certain radiation, it may cause serious personnel injury under improper use. No matter which way you are using to disinfect the elevator, these are regular and timing disinfection and during the disinfection process, you can not use the elevator, which will cause some inconvenience for the passengers. The elevator will be used constantly as a public transportation facility. During the disinfection period, there is also a risk of virus transmission.
In order to avoid the spread of virus, Matiz elevator comes out with non-contcact voice call/QR Code to call the lifts. Now we also timely apply the automatic disinfection and sterilization device in our lifts.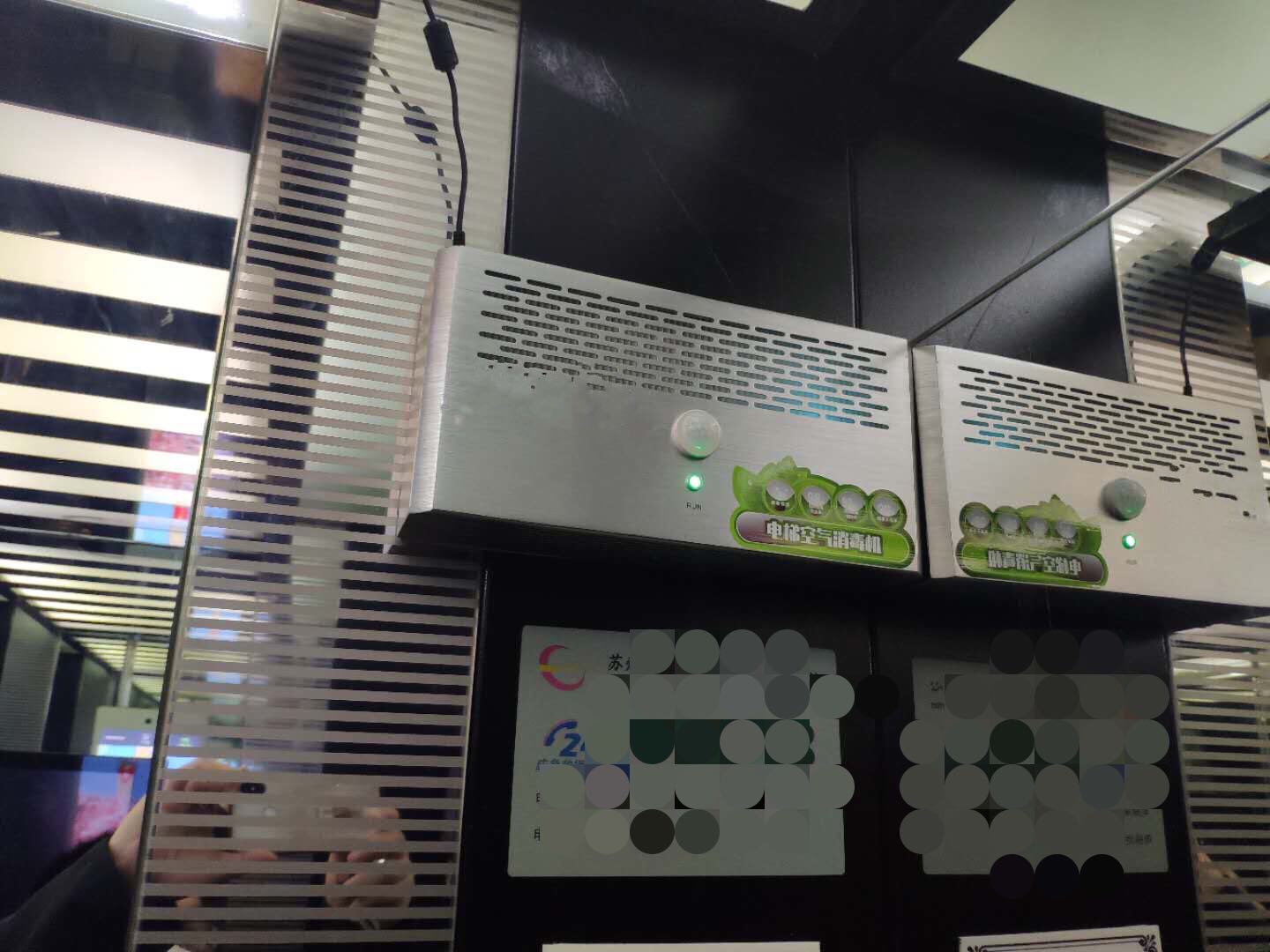 Quick air sterilization and disinfection
The output air volume reaches at 60m³ / hour. If calculate the lift cabin size at 1500m x 1500 x 2300mm, the indoor disinfection and ventilation can be completed more than 11 times/ hour.
Safety is highly assured.
Fully enclosed UV photocatalyst sterilization, the sterilization rate over 99% and it can reduce droplet and aerosol transmission;
Fully enclosed design, no UV leakage;
The virus killing rate over 99%, which greatly avoid the indoor spread of respiratory infectious diseases.