Media
MATIZ 2020 First Quarter Marketing Summary Meeting
Date : 2020-05-14 Click : 993
MATIZ held the 2019 award ceremony and the marketing summary meeting for January to April 2020 at Zhongshan headquarters on May 9th, 2020. The theme of the meeting is commend and advance.
01.Recognition of outstanding individuals and teams in 2019
The achievements and results of 2019 were summarized at the meeting. To commend the outstanding, encourage the sales team work and enhance their energy, awards for the "best sales", "best newcomer" and "best sales team" in 2019 were given, and all departments were inspired to follow the example of outstanding staff to promote works to step into a new stage.
02.Work summary for January to April, Chairman Jason Qiu delivered a speech
During the meeting, Mr. Ling, Mr. Chen and Mr. Tan respectively reported their work for their respective fields from January to April. Chairman, Ziyuan Qiu affirmed the sales achievement from January to April and made an overall plan for the company's work in the second half of the year.
Mr Qiu pointed out that since the onset of this global pandemic, MATIZ's staff have been continually adapting and adjusting the operation to align with new developments, regulatory requirements to minimize the impact of the COVID-19, and the sales performance is not cut down but increase, with a sales performance higher than 40% over the same period, achieving the sales goal of the first quarter in 2020. The severe situation of the industry has been intensified by the significant impacts of COVID-19. All walks of life are facing with a great challenge. MATIZ should stay focused on present and look forward to the future, adhere to the concept and spirit of "Higher and Faster", define the development policy, insist on the development strategy, innovate research and development, adhere to talent training, improve service quality, and become a more influential elevator leading brand.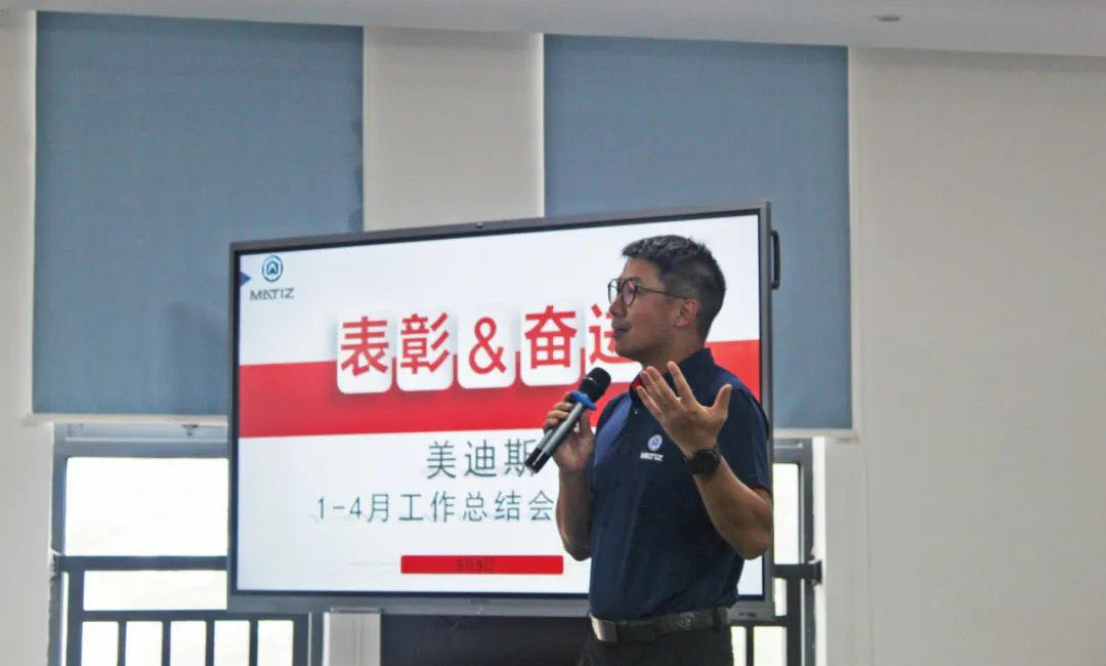 03.Celebration Party
All participants attended the celebration held by the company on the eighth floor.
In 2020, it is the first step that costs troublesome. With a strong momentum of development, MATIZ has made a good start. Let's wait for MATIZ to create further achievements.